Have you recently renovated your home or are looking to spruce it up with a few new domestic appliance additions? Universal Trading Company is an authorised distributor of high-quality home appliances Dubai, Al Ain and Abu Dhabi. From sophisticated laundry appliances to esteemed cooking technologies, there's an appliance to meet your every need.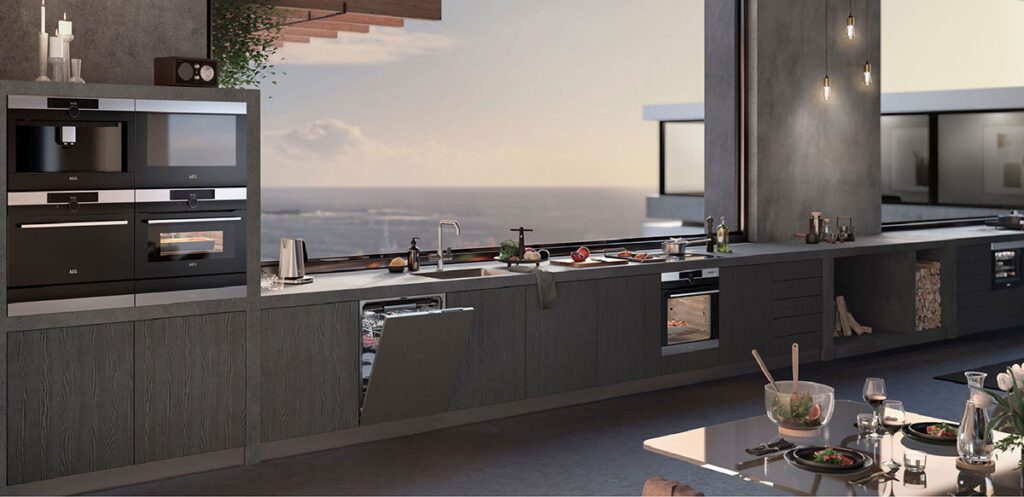 Add a touch of class to your home
A stylish and functional home needs so much more than just premium design and accessorising features. The perfect home is one of convenience, with quality and practical appliances adding that elevated touch that you may be missing. Down to the simplest of tasks, home appliances are designed to make your lifestyle simpler and household tasks less time-consuming. Whether you're preparing a hearty supper for your family or doing your weekly laundry, the right choice of appliances can make your experience that much more seamless.
Consumers looking to adorn their kitchen and home with exceptional quality home appliances in Dubai are in for a treat. Universal Trading has a wide variety of appliances available from world-renowned brands including the likes of AEG, IGNIS, and Turbo Air. Italian brands IGNIS and Turbo Air bring high-quality home appliances straight into the local kitchens of avid homemakers in the UAE. AEG is another highly popular domestic appliance brand that is distributed by Universal Trading, offering its premium-quality ovens, hobs, fridges, and other home appliances to consumers in the region.
We elaborate more on the history and quality seal of these brands and what they offer clients below.
German appliance brand, AEG
AEG was founded by Emil Rathenau in 1883 as the Deutsche Edison-Gesellschaft für angewandte Elektricität (German Edison Society for Applied Electricity). At the heart of this premium brand is a commitment to unwavering standards of quality and design, with a specific focus on engineering. With more than 130 years of experience, the AEG brand is one that marries functionality with form. Invention and innovation are a primary concern for the AEG brand, having invented the world's first electric fridge and introducing heat pump technology to tumble dryers.
AEG is a leading manufacturer of upscale home appliances that withstand the test of time, and many of their reputable products can be found within a local Universal Trading showroom near you.
Italian appliance brands, IGNIS and Turbo Air
IGNIS is the first Italian home appliance brand, with a history that dates back to 1943. The brand is a symbol of quality, innovation and the finest-quality craftsmanship, delivering the most sought-after range of home appliances to kitchens and homes in the Middle East. The IGNIS brand is one that embodies the essence of Italian values – quality and integrity. With domestic appliances ranging from food preservation appliances like chest freezers to cooking appliances like 5-burner gas stoves, the level of quality is second to none.
Turbo Air is a world leader in cooker hoods fit for the most sophisticated and modern kitchens. This Italian brand has decades of experience in manufacturing high-tech cooker hoods that are both stylish and feature high airflow efficiency, to name a few key benefits. Built to last, Turbo Air's cooker hoods boast functional designs to ensure it continues to be user-friendly, smooth exteriors that are easy to clean and even better to admire, and carefully manufactured designs to ensure they remain the most reliable product on the market.
Universal Trading Company, L.L.C.
Universal Trading Company, L.L.C. is an authorised distributor of AEG, IGNIS and Turbo Air products across the UAE. With Universal Trading having local showrooms in Dubai, Abu Dhabi and Al Ain, our valued consumers can visit us in-store to browse the broad range of high-quality home appliances for their homes. With a reputation for quality, and a track record of trust and success, Universal Trading has been a household name since the year 1973.
Visit us in-store to reimagine your new kitchen and household with our plethora of esteemed home appliances Dubai and get ready to revamp your home into the glamorous yet functional space it deserves to be!
Browse our website to make an inquiry or place an order online today. Our friendly agents will attend to your needs and find the perfect fit for your home in the UAE.
We can't wait to hear from you!